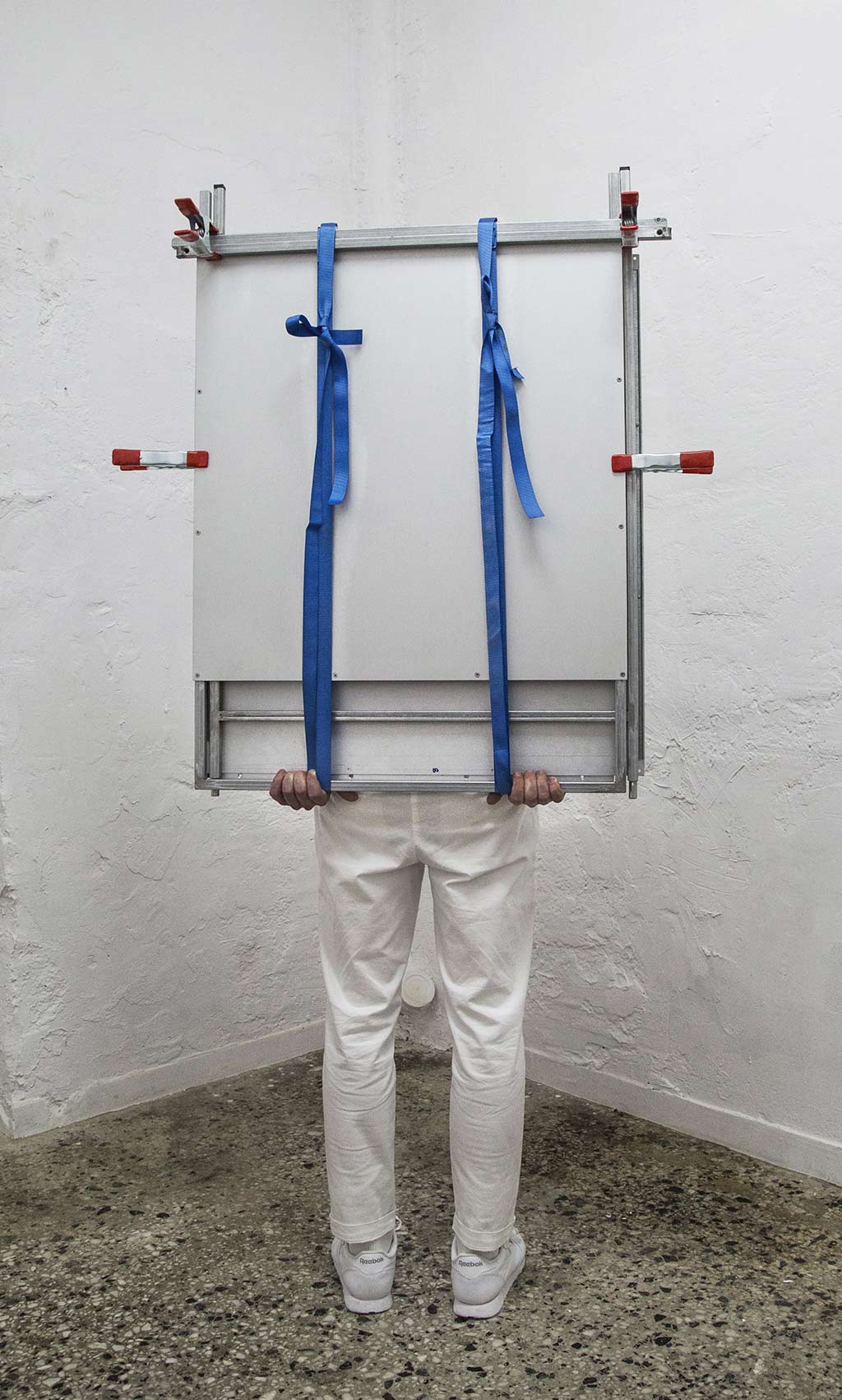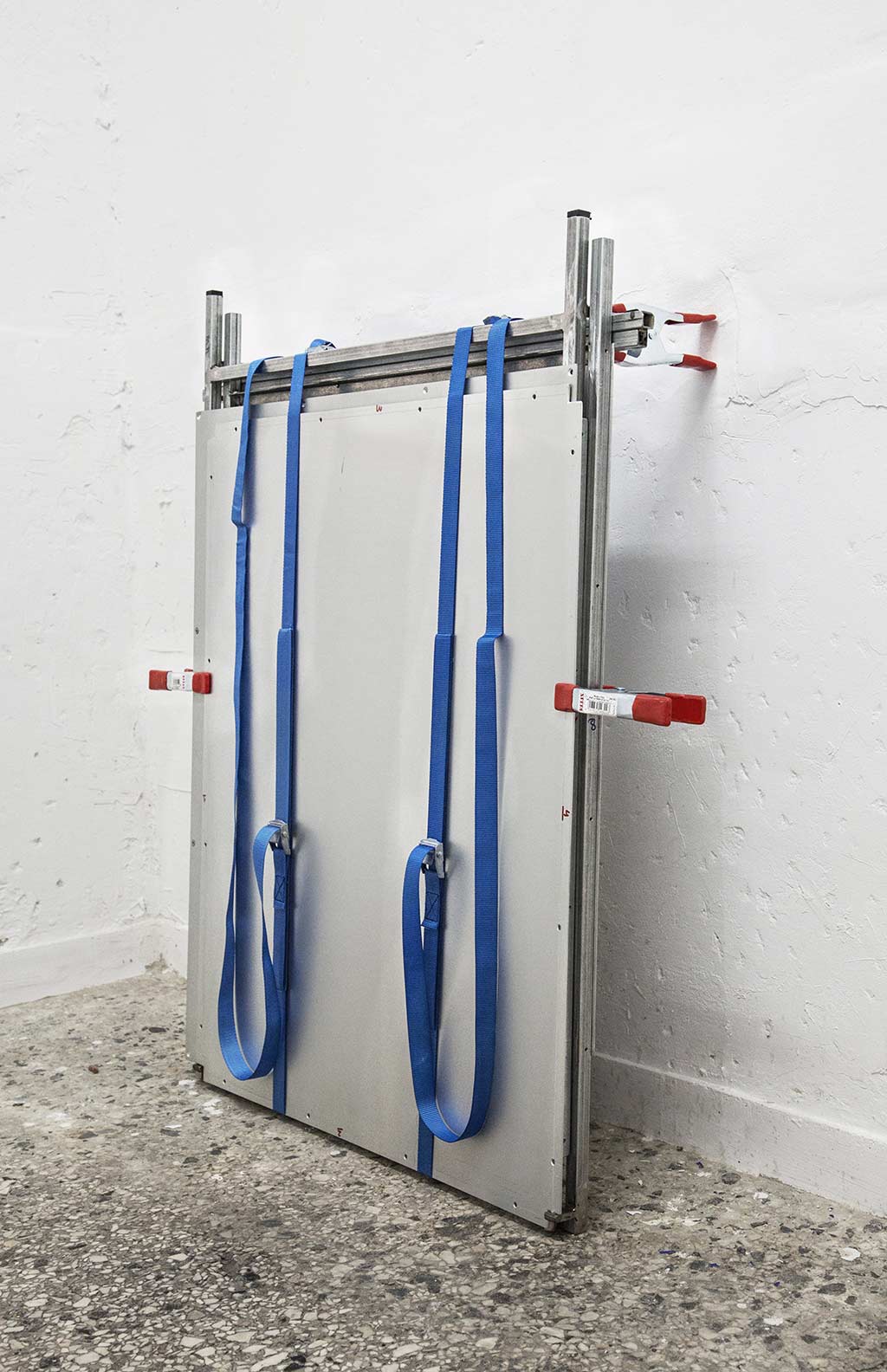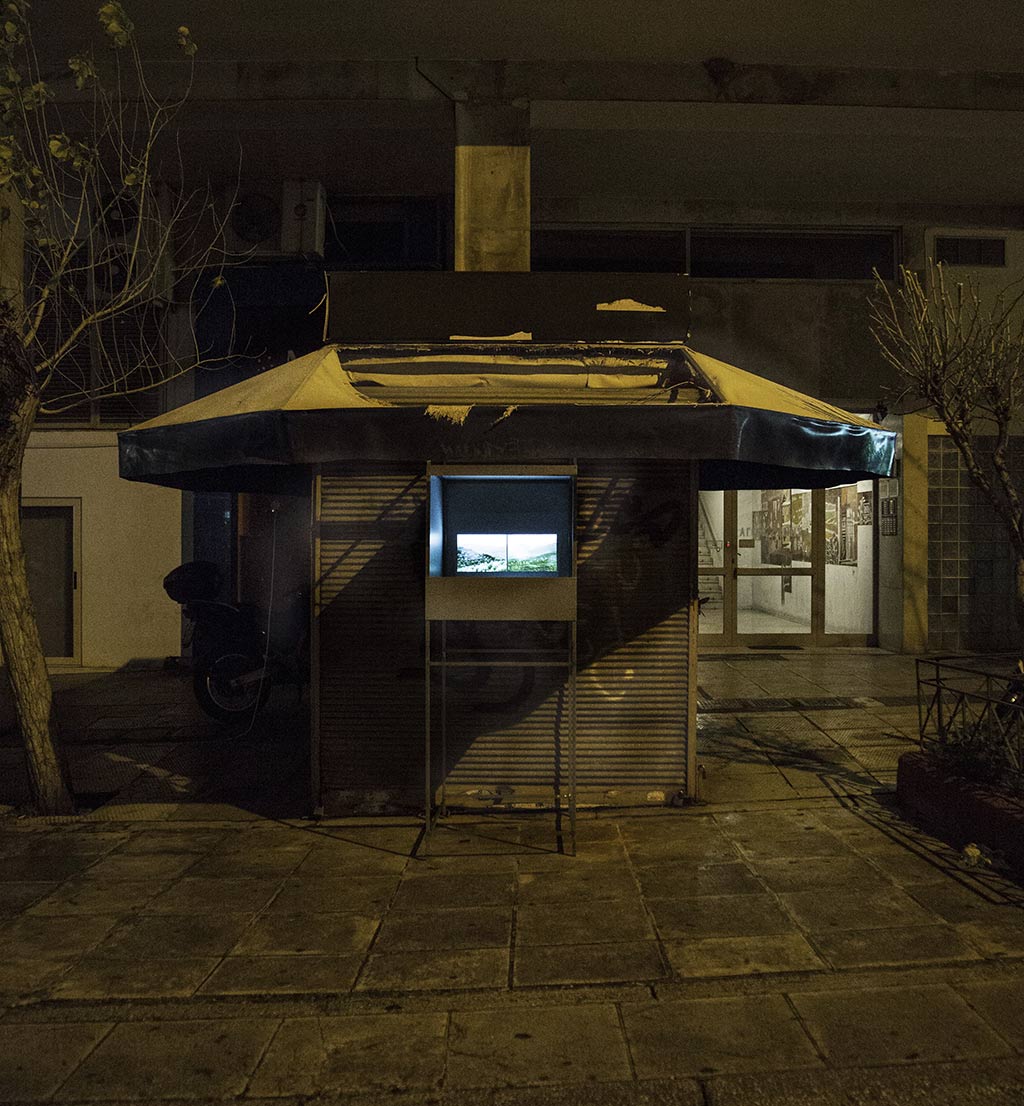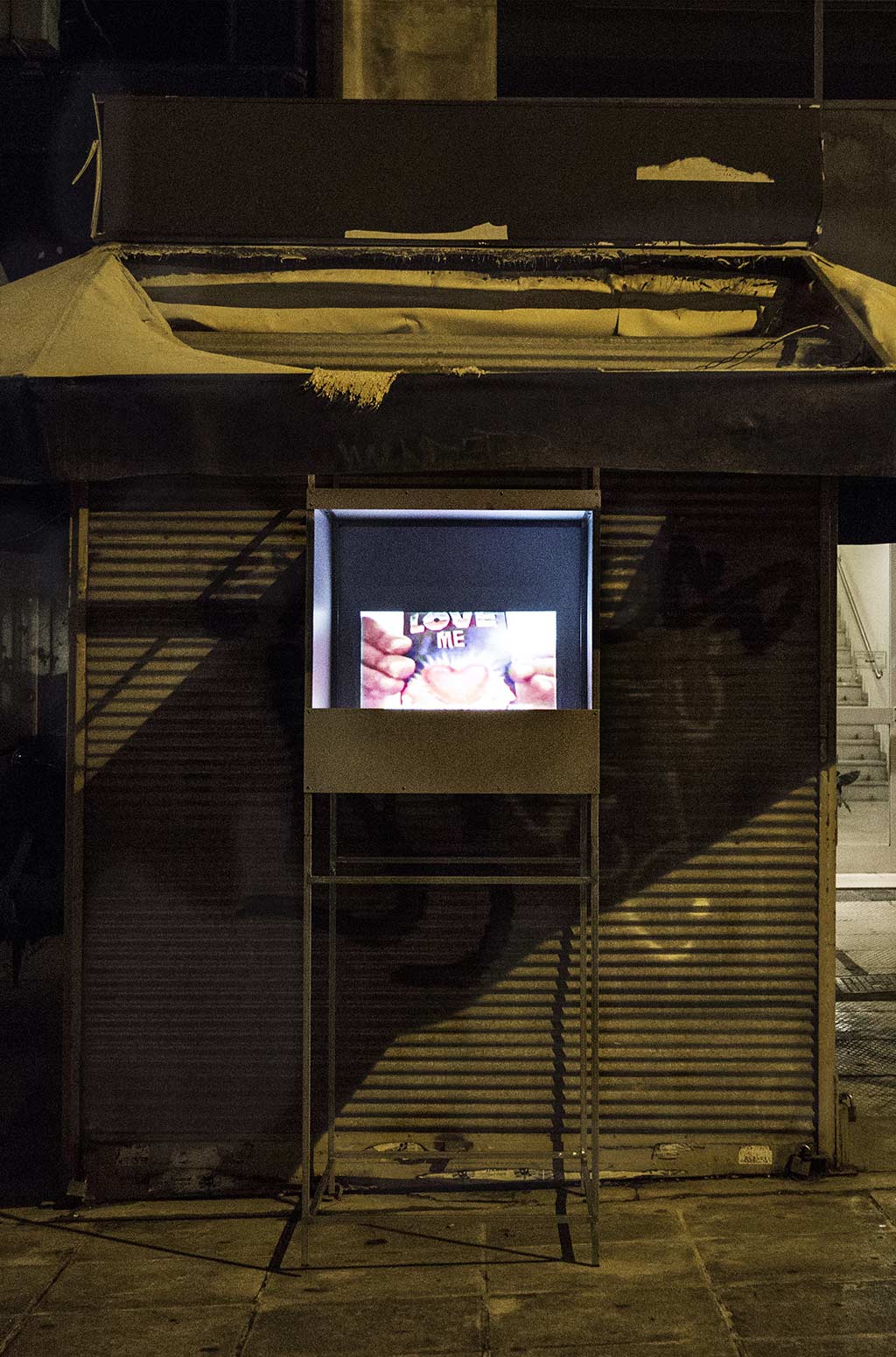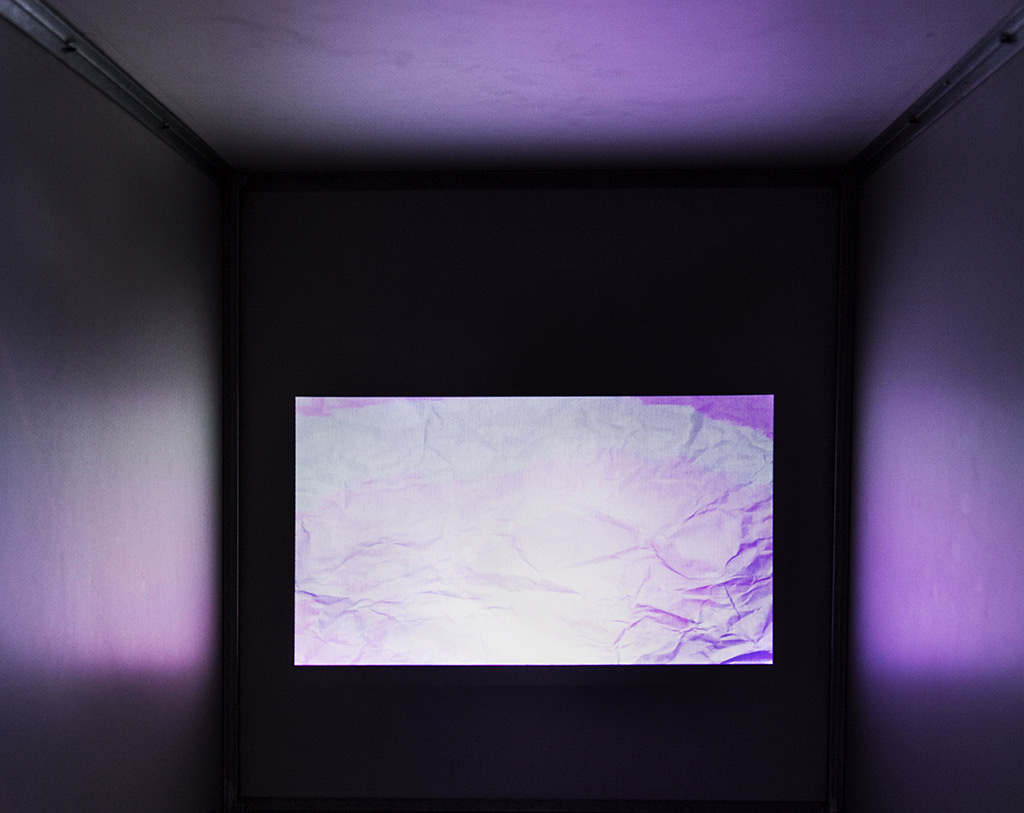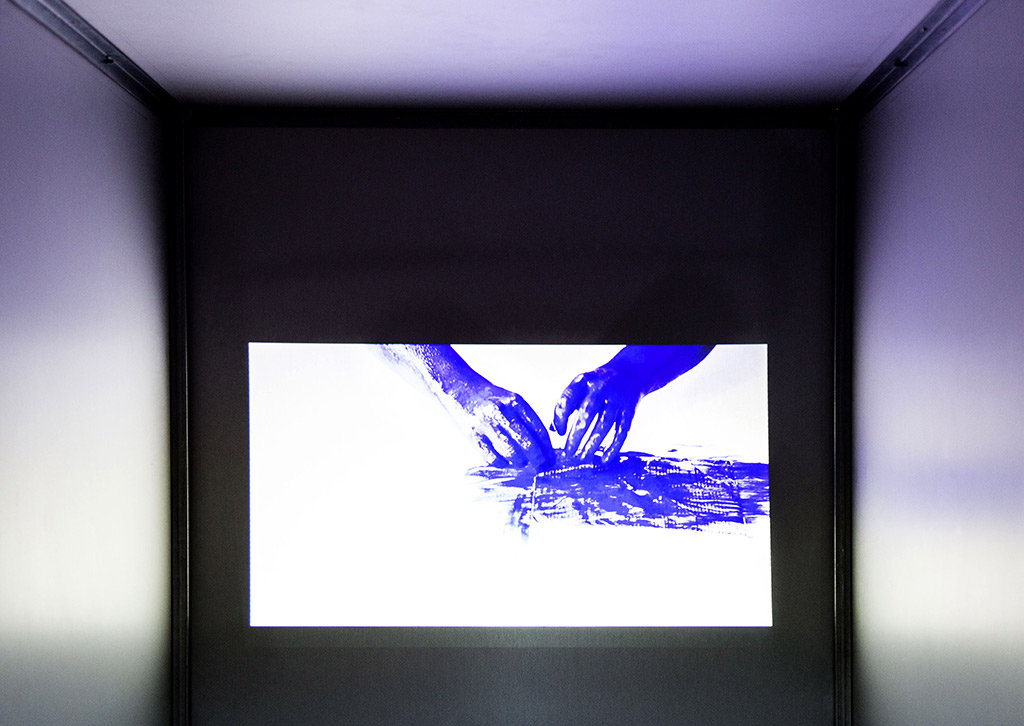 I hope my legs don't break
2017
videos and mix media installation: stainless steel, fabric
Curated by: Benjamin Cohen & Noemi Niederhauser
«I Hope My Legs Don't Break» takes place four times throughout 2017 (March, May, September, November), with each event hosting a selection of different short films which were submitted through an open call. The chosen films are presented from a transitory structure, in situ alongside several disused kiosks across Athens (Kypseli, Keramikos, Gyzi)
«I Hope My Legs Don't Break» investigates the relationship between place, architecture, memory and temporality: taking the Kiosk as an entry point.
The Kiosks (Periptera), visible all over Athens, are frequently witnessed as no more than redundant structures. In their time, and when in use, they have the capacity to act as sites that trigger and promote societal exchange.
The Kiosk is now often only seen as a hollow shell; a stranger within its own time; an outsider within its own topology; an outmoded site withdrawing to the architecture of memory.
The Kiosk, in its unused form, resembles a landed UFO; an obscure object that has returned from the future, or voyaged forth from a time before time. It is both 'alien' and 'alienated'; a space that simultaneously speaks of and is disconnected from its own past(s) – present(s) – future(s).
The Kiosk belongs to all and none of these at the same time.
Through a shift, reverse or rupture in chronology, the Kiosk can re-emerge as something else altogether: its identity, purpose and function can be re-defined.
«I Hope My Legs Don't Break» screens works that present an investigative and innovative approach to film in direct relation to overlapping notions of place, architecture, memory and temporality.
Part I. contributing artists:
Akmar (NL) – Newspaper Hat, 2015 (03:09)
Eden Mitsenmacher (USA) – Forever in a Day, 2016 (01:10)
Stéphane Charpentier (FR) & Patrick Andrew Boivin (CAN) &
Alyssa Moxley (USA/IRL) – Pieces of Time that we Taped on the Hills, 2014 (08:15)
Anna Banout (PL/SY) – Identity : Other, 2016 (01:46)
Part II. contributing artists:
Kristín Helga Rikharõsdóttir (ISL) – IN IT – to win it, 2017 (06:00)
Herve All (FR) – White Light, 2012 (04:44)
Jonathan Johnson (USA) – Explosions Bring Us Closer Together, 2012 (01:52)
John Christopher Kelley (USA) – Pause, 2012 (02:13)
Part III. contributing artists:
Marit Lindberg (SWE) – The Colossus of Prora, 2016 (05:23)
Jørgen Johansen (NOR/COL) – Akvarium, 2013 (01:00)
Yesenia Thibault-Picazo (FR) – Craft In The Anthropocene, 2013 (02:40)
Jørgen Johansen (NOR/COL) – The Plastic Bag, 2015 (01:00)
Part IV. contributing artists:
Quenton Miller (UK/AUS) – The Trial, 2015 (09:11)
Helen Anna Flanagan (UK) – Trance, 2014 (02:00)
Angharad Davies (UK) – Iceberg, 2014 (06:45)
Sofia Touboura (GR) – A Way To Get By, 2006-2016 (01:09)